Monday, March 27, 2006
Around the World Meme
Ilva of
Lucullian delights
tagged me, which I guess means I need to answer these questions and then tag other people.
1. Please list three recipes you have recently bookmarked from food blogs to try:
Hahahahaha!!! Just three?! I have been a bookmarking fool lately! So I'll list the first three that I remember.
1: Ilva's
Gluten-Free Ricotta and Hazelnut Cookies
2: The Accidental Scientist's
homemade harissa
3: Orangette's
asparagus flan
.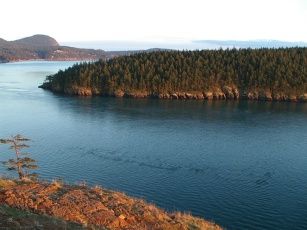 2. A food blog in your vicinity:
Gosh, we're so far away from civilization that I don't know of anybody really close.
Orangette
is in Seattle....so is the
Gluten-Free Girl
. I think
The Food Whore
is too. Is that close enough?
3. A food blog located far from you:
What I Cooked Last Night
, from way down in Australia. I just found the site so I don't know a lot about it, but "'roo bangers" intrigue me and I think his
vegetable interview
is very funny.
4. A foodblog (or several) you have discovered recently (and where did you find it?)
Finally, a question that allows several answers.....but I've been so busy that I don't have several to give! I just said that I just discovered
What I Cooked Last Night
, from
Cooking Vintage
. And from Ilva's travel-blogging about going back to Sweden,
A Cat in the Kitchen
and
Anne's Food
.
5. Any people or bloggers you want to tag with this meme?
Joe at
Culinary in the Desert
because maybe it'll slow down his cooking some and I can try to keep up! Shauna at
Gluten Free Girl
because she's so fun to read. Michelle,
The Accidental Scientist
because I enjoy reading her blog too. And Anne at
Anne's Food
- to copy Ilva, because of our common ancestors!
Comments:
Great! I really enjoyed reading about you food blog habits and I'm flattered to that you have bookmarked my cake! I'm off now to check out that blog in Australia!
Post a Comment
Links to this post:
<< Home